Date posted: October 26, 2016
Starting just after Labor Day 2016, we kicked-off Urban Futures Lab (The Lab) with our inaugural cohort of Fellows.
The Lab is a radical re-imagining of job training for young adults (18-26) from low-income Los Angeles communities of color. It blends employment, project-based training, and mentorship with fellowship components that stress exploration and continuous learning.
During their time as Fellows, the cohort of four – Andy Alvarez, Christopher Barahona, Shirley Ramirez, and Omar Vargas – will work directly with the Public Matters Team to explore, process, and act on a range of civic and cultural issues – Public Matters' place-based projects. At the same time, Fellows will identify and work towards their short- and long-term goals; learn new skills; and connect to great minds (our fantastic, broader Public Matters Network).
So where best to begin?
Given The Lab's intention to develop the Fellows as community problem solvers, we've spent our first full month exploring artistic approaches to enacting social change. How would you go about devising a socially engaged-art project for your community in LA? Is there a right or wrong way to approach 'creative placemaking'? What can we learn from artists' relationships to gentrification in other American cities? These are some of the questions that we've set to the Fellows, and then challenged them to share their answers (or perhaps more questions) with a group of invited experts at our monthly wrap-up dinner – our monthly Supper Club.
This month, Fellows:
Researched and presentated on projects led by Mel Chin, Theaster Gates and Rick Lowe, answering the question: what are the elements that have brought these socially-engaged art projects such attention and acclaim?
Dove into project-based work for Greetings from East LA and Hidden Hi Fi.
Led dinner (both cooking and conversation) with guests Tamara Alvarado (School of Arts and Culture at the Mexican Heritage Plaza), Danielle Brazell (Department of Cultural Affairs), Theresa Hwang (Department of Places), and Emiko Ono (Hewlett Foundation). Did the Fellows' efforts pass muster? From the smiles in this photo we'd say they did …
That's all from the Public Matters team for The Lab's little-more-than first month. You can follow along on Facebook and on social media at #UFLFellow and #UrbanFuturesLab to track the journey. Be sure to look for updates as our attention shifts this month from artists working in communities to professional development pathways.
////////////////////////////////////////////////////////////////
Urban Futures Lab is a two-year fellowship training and employment program for young adults (aged 18-26) from low-income Los Angeles communities of color. The Lab trains Fellows as creative community problem solvers and catalysts for change. In project-based teams, Fellows work on Public Matters' neighborhood-based projects. They work on projects addressing community health, neighborhood identity, and community and cultural economic development directly with Public Matters staff that act as project leaders and mentors. They participate in expert-led workshops and trainings. Fellows explore monthly themes and topics that build their knowledge, skills and networks. The Fellows' "Supper Club" is a monthly networking and exchange dinner with experts in the monthly theme.
Urban Futures Lab is funded by The William and Flora Hewlett Foundation.
Public Matters is a project of the Pasadena Arts Council's EMERGE Program.
Date posted: August 23, 2016
Walking Tours, Murals-in-the-Making, Music, Neighborhood Stories & A Pop-Up Filipino Ice Cream Jeepney
Hidden Hi Fi: ART ALLEYS CELEBRATION
Saturday, August 27, 2016  //  12pm-3pm
GABBA GALLERY  //  3126 Beverly Blvd, LA, CA  90057
Presented by: de LaB, Gabba Gallery, Hidden Hi Fi (a project of Pilipino Workers Center + Public Matters)
/////////////////////////////////////////////////////////////////////
Since 2015, more than 80 artists from all over the world have come to LA's Historic Filipinotown to transform the neighborhood's alleys, buildings, and parking lots into the city's most comprehensive outdoor art gallery. The concentration of murals—over 100 and counting—has turned the area into an international street art destination, with new visitors walking the sidewalks every weekend.
On Saturday, August 27, join de LaB, Gabba Gallery, and Hidden Hi Fi as we learn more about how these murals came to be and how they fit in to Hi Fi's vibrant cultural legacy. In addition to a walking tour of the murals by the Mural Conservancy of Los Angeles—including one mural-in-progress!—the Gabba Gallery will be open for viewings of its new show "Crate Digger: The Lost Art of Album Cover Art," and the Pilipino Workers Center and Public Matters will be on-site with their blinged-out Jeepney to share more about Hi Fi's history while serving up delicious Filipino ice cream from our friends at Coolhaus. We'll also have music by Gingee, the DJ/producer/vocalist profiled earlier this year in LA Weekly.
Join us for a wonderful afternoon celebrating the generous artists and longtime locals who are making Hi Fi one of LA's most exciting neighborhoods.
>>> Follow along and tag your photos and tweets #HiFiArtAlleys <<<
Date posted: April 29, 2016
It's almost May and the map is nearing completion!
Greetings from East L.A. is an East L.A. version of the "map of the stars" found in more affluent Los Angeles communities. The map and other media were created by two classes of high school seniors from the East Los Angeles Renaissance Academy at Esteban E. Torres High School (ELARA) working with artists from Public Matters and the participatory design practice Dept. of Places. The project explores, documents and interprets the value and values that the high school students assign to people and places in East L.A., while responding to questions about representation and equity. It blends elements of art, design, urban planning, and community journalism.
Date posted: March 18, 2016
On March 10, 2016, Greetings from East LA was awarded one of the eleven national 2015 LRNG Innovators Challenge Awards!
Greetings from East LA – a partnership between East Los Angeles Renaissance Academy at Esteban Torres High School (ELARA), the Public Matters team including Fellow Andy Alvarez (a former ELARA student), and architect/social impact designer Theresa Hwang – is a pilot community asset map and participatory design project about East LA landmarks and "stars" as determined by ELARA students.
We started in the classroom in February, with the seniors exploring the values that high school students assign to people and places in their community. Throughout the semester, their work on the project will blend elements of art, design, urban planning and community journalism. Ultimately, the students will assemble an East LA version of the "Map to the Stars" while connecting with larger community conversations around East LA planning and economic development goals.
The project includes a number of other collaborators:
USC Price Professor of Urban Planning David Sloane; and
With ELARA, the project team applied to the 2015 LRNG Innovators Challenge. The award is…"challenging teachers themselves to reach beyond the schoolhouse door to develop partnerships and programs that connect in-school and out-of-school learning and create opportunities for young people to follow their interests and do ambitious work. With support from the John D. and Catherine T. MacArthur Foundation, LRNG Innovators is investing in teams of teachers committed to exploring how learning experiences can move fluidly and coherently across the spheres of formal and informal learning." We're thrilled to be part of the cohort and find out about the work of others within the world of connected learning.
To find out more about the parties behind the LRNG Innovators Challenge and read the press release, check out Educator Innovator, LRNG, or the National Writing Project.
For the last few months we've been in full-on production mode for a couple of projects, including the inimitable Hidden Hi Fi.

Our collaboration with Pilipino Workers Center brought to life the Halo-Halo Series, which includes close collaborations with Filipino American craft barkeepers and chefs and the introduction of a new food justice tour of the neighborhood (with thoughtful tour design coming from the project's Fellow Xochilt Sanchez).
Our first featured Craft Barkeeper, and all-around-amazing-person, is Darwin Manahan.  Read on to get a sense of what we're concocting…
Or, visit and like the Hidden Hi Fi Facebook page to catch all the images from the Halo-Halo Series and other Hi Fi events.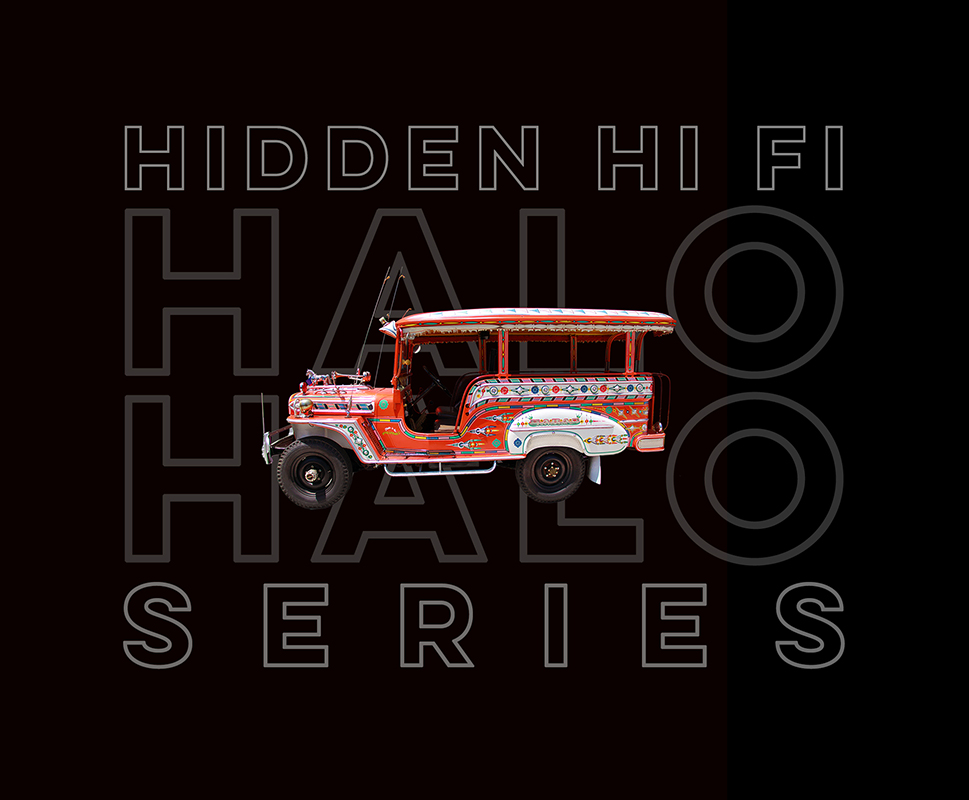 Mix it up in 2016 with The Hidden Hi Fi Halo-Halo Series, an immersive experience of Los Angeles' Historic Filipinotown (Hi Fi) that brings to life the neighborhood's vibrant identity through food, history, and culture by pairing a sweet ride in a vintage Jeepney with a hands-on workshop led by one of LA's most inventive Filipino American craft barkeepers and chefs. Sure to delight aficionados of adult beverages, Angeleno culture, urban adventures. Filipino- and Filipino-American-curious welcome.
The expedition starts with an unforgettable ride across Hi Fi in a 1944 Sarao Motor Company Jeepney. Mint. Condition. A flaming orange wonder on wheels. From the Pilipino Workers' Center, you'll take in the local landscape –the sights, sounds, people and places that give the neighborhood its personality.  You'll uncover hidden stories, discover curiosities in plain sight and come to appreciate what's Filipino (and what's not) about Historic Filipinotown. By the time you return to Pilipino Workers Center, you'll be primed to absorb some locally inspired craft mixology and a delicious lunch provided to you by our neighbors at The Park's Finest and Tribal Cafe.
You can't get more local than Darwin Manahan. Before he was one of Zagat's 2015 30 Under 30, years before the profiles onVice Munchies and LA Magazine, this LA native used to frequently visit Hi Fi as a kid. For this workshop, he revisits his Hi Fi roots and reimagines an old school genre (punch, the adult version with alcohol), imbuing it with the contemporary spirit and flavors of Hi Fi. This custom concoction you will learn to make (and of course taste). You will apply your newly acquired knowledge at your next party and wow your friends. Guaranteed. In the process, you will understand how punch epitomizes community and why it is a most appropriate beverage for a neighborhood like Hi Fi.
Hidden Hi Fi events are listed on PWC's Hidden Hi Fi page and on Facebook.
Episode 1: Punch – February 6, 2016
Episode 2: Punchier – March 19, 2016
Date posted: December 3, 2015
Writing by Public Matters Fellow Xochilt Sanchez
Equity Summit hosted by PolicyLink took place Wednesday Oct.28 and Thursday Oct.29 in downtown Los Angeles. The Westin Bonaventure was flooded with hundreds of representatives of progressive organizations and agencies from across the country. The conference began with the opening plenary hosted by Angela Blackwell who read PolicyLink's Equity Manifesto to ignite the audience. The conference itself was composed of various panels, caucuses and forums that addressed structural inequity, the myriad of ways in which it manifests itself locally, statewide and nationally as well as the programs being implemented to combat these injustices.
As a young adult Latina from Los Angeles, I experience a brunt of systematic injustices. But, as a daughter of Salvadoran immigrants who work in community activism, utilizing art (specifically music and performance) to denounce systemic violence against the brown and the poor, I understand the power of art-making both in artistic process and in presentation of work. As a graduate of Sarah Lawrence College, I have investigated through both academic and creative lenses structural inequity, its impact on my life and how it has played a role in shaping my identity. I know how to recognize the manifestation of structural inequity in my daily life and denounce it through my art and through my work.  As an Urban Futures Lab Fellow, I work in implementing community-oriented programs that place emphasis on community development by cultivating future leaders and fostering creative wealth. I am employed in work that is multi-faceted, engaging and social justice oriented. I came in to the conference with an open mind and critical lens and excited by the opportunity to participate (my first conference). Yet, I can honestly state that I was a bit intimidated by the years of experience that others had over me. I came in with the mentality of an observer and student—I was there to learn.
It was a gathering of individuals striving to make transformational change in their respective communities and consequently nationwide—especially in light of the national outcry against the hateful and blatantly racist acts of violence against black and brown bodies throughout the country. It was a gathering of those who call out the oppressive structures of power headed by cis-gender white males that have historically dehumanized black, brown, female, immigrant, trans and non-gender binary bodies. It was a gathering of those enraged by witnessing/living the injustices of their underserved/overworked communities being killed off by corporations who squander them. It is a gathering of those being killed off by and the violence in their communities consequential of historical displacement and oppression. It was a gathering of those outraged by a leading presidential candidate whose political platform is based on xenophobic rhetoric. It was a gathering of those exhausted of having to bury their loved ones…loved ones who have been harassed, profiled and murdered by members of the black and blue who have trashed their oath to protect and serve in order to assert their power over already over-policed bodies. It was a gathering of those who believe that housing is a right—housing is a right! It was a gathering of those who seek educational reform for the generations of that come after them. It was gathering of those who call for collective action against the powers that be to implement policy changes based on community needs as opposed to further exploitation of the poor, black, brown, trans and disenfranchised.
The summit ended by calling the attendees to collective action and acknowledging that collective action is required to achieve equity. It was marked that this must be an inclusive movement—a movement of movements, that is multicultural and intergenerational. Without a wholly united front, equity is unachievable. Within this front, there is a role for all individuals, their strengths and levels of commitment but it calls for urgency. The urgency to educate and activate those ignorant to their circumstances or comfortable in their passivity and to ignite them to continue the community-based work necessary to achieve societal change and structural equity!
Date posted: December 2, 2015
Writing by Public Matters Fellow Xochilt Sanchez
On October 27, 2015 Public Matters, in collaboration with our Hidden Hi Fi partner, the Pilipino's Workers Center (PWC), and PolicyLink, co-hosted the Arts, Culture and Equitable Development Institute—a pre-conference session for PolicyLink's 2015 Equity Summit. The day was designed to engage the Institute attendees, individuals from organizations, businesses, and governments across the US, in deep thinking on two key subjects: 1) PolicyLink's draft framework for Arts, Culture and Equitable Development; and 2) Hidden Hi Fi, our newest project with PWC in Historic Filipinotown.
For those unfamiliar with PolicyLink, the organization focuses on the development of low-income communities based on community needs. By placing emphasis on needs, policy is created as the solution to societal problems–empowered community members will be the agents to create positive change. With an emphasis on arts and culture—representative of community culture—PolicyLink believes that fostering artists, creative ingenuity and expression of culture leads to thriving, vibrant communities.
Historic Filipinotown (Hi Fi) serves as a prime example of community-building through arts and culture. Hi Fi received its designation because of the work done by the community of lobbying City Council members for their support. PWC, once located in a home office, now resides in the Larry Itliong Village, a three story building with 22 units of affordable housing—the PWC offices housed on the ground floor. The existence of a project like Hidden Hi Fi is a direct result of community activation and organizational leadership. The PolicyLink team believed that by studying what has been done, and is being done in Hi Fi, pre-conference attendees could bring their skills and expertise to thinking about arts, culture and equitable development through this concrete model, and to their communities across the country.
The work of the Institute, including presentations, panels and small group sessions focused on hyper-local examples and discussion around topics such as neighborhood economic development, fostering and growing established businesses and neighborhood assets versus new development via gentrification, workforce development, increasing access to local capital, and others. Throughout the discussions, groups focused on the necessity of art-making/art as a form of education/self-expression to call attention to the social conditions, needs of communities, and neighborhood identity.
As the Institute took place at PWC, throughout the Larry Itliong Village, and placed to the forefront the subject of Hidden Hi Fi, Filipino culture was embedded in all elements of the day. The day was framed by cultural experiences including Jeepney tours of the community. Neighborhood experts served as tour guides, and media content created from Pdub Productions was screened to provide historical and cultural context as well as feature the diverse names and faces of the vibrant inhabitants of Hi Fi.
Date posted: October 20, 2015
CLICK HERE TO VOTE!
Voting starts at 12PM (Pacific) on October 20, 2015 and runs until 12PM (Pacific) on November 3, 2015.
Public Matters has the rare opportunity to raise $100,000 for our fellowship, training, mentorship, and employment program: URBAN FUTURES LAB.
For many of you, this is your first time hearing about Urban Futures Lab. Through the Lab, we're training Fellows as interdisciplinary creative community problem solvers and future civic leaders as they work on projects that strengthen LA neighborhoods. The Lab creates work that matters. It reimagines Los Angeles' civic and creative capital by altering how young adults from under-resourced communities of color access opportunities that employ their inventiveness and support their professional aspirations.
With your help, the LA2050 grant will allow Public Matters to train Fellows with career and life skills, and conduct expert-led workshops and trainings. Principally, we'll be able to bring Fellows on for hand-on learning through projects such as:
• Hidden Hi Fi – an arts + culture + equitable development project with Pilipino Workers Center, Big City Forum and Metro in Historic Filipinotown.
• An urban planning + design project with East Los Angeles Renaissance Academy (ELARA).
• "B.O.S.S." (The Bureau Of Super Snacks/ Bocadillos Optimizados Súper Saludables) – a program with the LA Kitchen to provide low-cost, healthy, nutritious and culturally appropriate snacks on LA's eastside.
• Market Makeovers – projects to improve healthy food access.
We're up against some stiff competition: mighty institutions and savvy promoters. Yet, we are hopeful that with our dedicated network — especially with your help – we'll make it into the Top 10 for our category (Create) and qualify for review by the LA2050 selection committee (voting narrows the field; the foundation makes the final decisions).
Watch the video that puts the spotlight on our potential Fellows explaining their needs for the Lab, and read the descriptions detailing the opportunities the Lab will offer. Once you've watched and read more, share your comments on that same Urban Futures Lab's LA2050 page.
We need your vote to make this happen. You can only vote for one project in each category. We hope to have yours. You'll need to register with GOOD to place your vote. Don't be deterred by the process. Every vote, YOUR VOTE, means a lot.
To vote, click HERE.
Finally, please help spread the word to your significant others, friends, family, neighbors, knitting club. It's the power of the extended network that will help bring this one home.
Thank you from Team Public Matters!
Date posted: August 14, 2015
A Project Review + Event Recap:
WORLD NO TOBACCO DAY 2015
Writing + Video by Public Matters Fellow Xochilt Sanchez
The Truth About Flavor culminated with the public celebration of World No Tobacco Day on Friday May 29, 2015, on the South Lawn steps of Los Angeles City Hall. A momentous and festive occasion, our CHAS (Community Health Advocates School at Augustus Hawkins High School) students were joined by City Attorney Mike Feuer and his Tobacco Enforcement Prevention team led by their incomparable Program Director Nora Manzanilla.
Our Public Matters group arrived early that brisk Friday morning, and were quickly joined by our project partner Legacy, represented by Vice President and Director of Community and Youth Engagement, Laura Hamasaka. We arranged the bright, shiny Flavee costumes and puff cloud accents in anticipation, waiting for the arrival of our guests while leaving our mark on the event and City Hall.
Our core group of senior students arrived shortly thereafter. Flushed and giggling, anxious, they stood in awe before City Hall. I took a poll and there was a consensus, it was the first time any of them had been to City Hall. As residents of South Central, many of them have never seen spaces beyond the boundaries of their neighborhood. Yet on this day, they readied themselves to present to esteemed organizations and community members for the betterment of the City of Los Angeles.
For the entirety of an academic year the students had worked vigorously on the project. They now stood on a grand platform to present their work and speak on behalf of their community as advocates. They spoke on the reality of the conditions of South Central, a high-need, low-income neighborhood – how the consumption of tobacco affected them personally, how it shaped urban landscape of their city, and how it ultimately contributed to the deterioration of their community's health.
The students received billowing applause for their words and for their courage in taking on their role as leaders for the community health of South Central. At the end of the presentation they were each honored with Certificates of Appreciation by the Office of the City Attorney, presented to them by both Nora Manzanilla and the Director of the Los Angeles County's Tobacco Control and Prevention Program, Tonya Gorham Gallow. Our young leaders smiled proudly as they were presented with their awards, the first of many to come.
Watch Xochilt's Truth About Flavor Video >>
The Truth About Flavor at City Hall from Public Matters on Vimeo.
Thanks to our event partners:
American Cancer Society/ Cancer Action Network
Coalition for a Tobacco Free Los Angeles County
Heart Association of Greater Los Angeles
Office of the Los Angeles City Attorney, Tobacco Enforcement Program
Watts Health Foundation
Date posted: June 23, 2015
Earlier this month, Public Matters got the fantastic news that we'd be one of the inaugural recipients of the Creative Economic Development Fund (CEDF), a program of the Center for Cultural Innovation (CCI) and City of Los Angeles Department of Cultural Affairs, with support from the Surdna Foundation.
With the CEDF grant, Public Matters is teaming up again with Pilipino Workers Center (PWC) to employ and train Public Matters Fellows to work on PWC's historical-cultural tours and execute events in Historic Filipinotown. This includes training to plan and lead PWC's iconic jeepney tours!
If you don't know about PWC's jeepney, check out this video to learn more.
Congratulations to all of our fellow CEDF recipients! We look forward to seeing and sharing in the great work that is happening in Los Angeles. Learn about the grant and all eight CEDF recipients.
For those curious about this project's history: it builds on work that Public Matters and PWC undertook together from 2008 to 2011 called PDUB Productions.